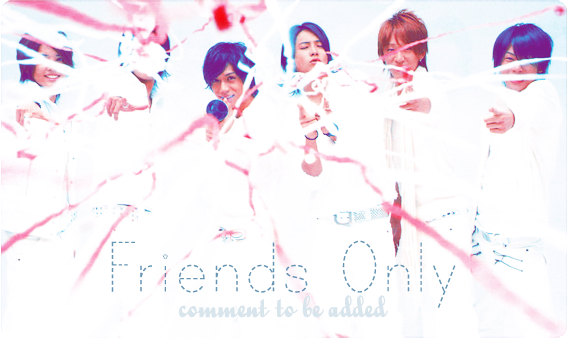 Due to some reasons, I've locked most of my entries.
I've friended those who did so before I changed my posts to friends only, if there are posts on your journal.
Please don't post them anywhere else.
I've some personal entries in between, so just click
this
.
Please comment to be added.
Current Mood:

giddy
Current Music: KAT-TUN - Rush of Light